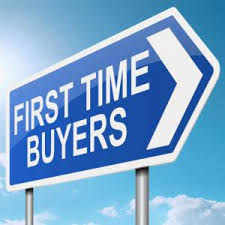 Buying your first home can be an overwhelming experience.

 
For many, the real estate market in Vancouver is complex and unclear, and it can be tough to know where to start when you're ready to search for your first home.
To help ease the stress levels, we've come up with the Top 6 Tips for first-time home buyers.
We agree that pre-approval is one of the very first steps you should take before beginning your house hunt. It is key to understanding what you can afford and what your purchasing powers are. Find a reliable mortgage broker who can work on this with you!
Make a list of "must-haves" in a home, and "can-live-withouts". It's a good idea to bring these lists with you to open houses, and run a final tally at the end of your search. It keeps you organized and helps you remember which properties had more of the essentials, and which ones didn't. Furthermore, it helps you realize what else is important to you to have in your home, and maybe things that you once thought were, are no longer!
It's rare for a first time home to meet all the expectations you have. Some renovations, or even a simple paint job could make it exactly what you are looking for! Where there's a will there's a way, right? So don't write off the idea of certain properties you come across too quickly, give everything a chance!
There are no silly questions. We understand that real estate terminology and contracts can be confusing, but that's why we are here to navigate you through the process. Our job is to educate and help you through one of the biggest investments of your life – we are honoured by the way! So make sure to find a realtor that makes you feel comfortable and whom you can easily converse with when concerns or questions arise.

 
Find an agent who is always up-to-date with and understands the latest policy changes in the market. For example, along with property taxes, residents must now pay speculation taxes once a year. Speculation taxes apply to residences that are vacant, or are not being rented out for long-term purposes (6 months or more). They are applied as follows:
Non-residents of BC must pay 2% of their properties' assessed value.

 

Canadian residents must pay 1% of their properties' assessed value.

 

BC residents must pay 0.05% of their properties' assessed value.

 
You can find the assessed value of a property by reading the BC assessment that is mailed out every January to each residence.

 
Be sure to find an agent who is the right fit for you, and who has the time to be there from start to finish. It's important to feel relaxed and safe when working alongside someone, and to create that bond of trust and loyalty early on. Remember, the agent you choose should be an experienced professional in the market you are buying into – knowledge is power!